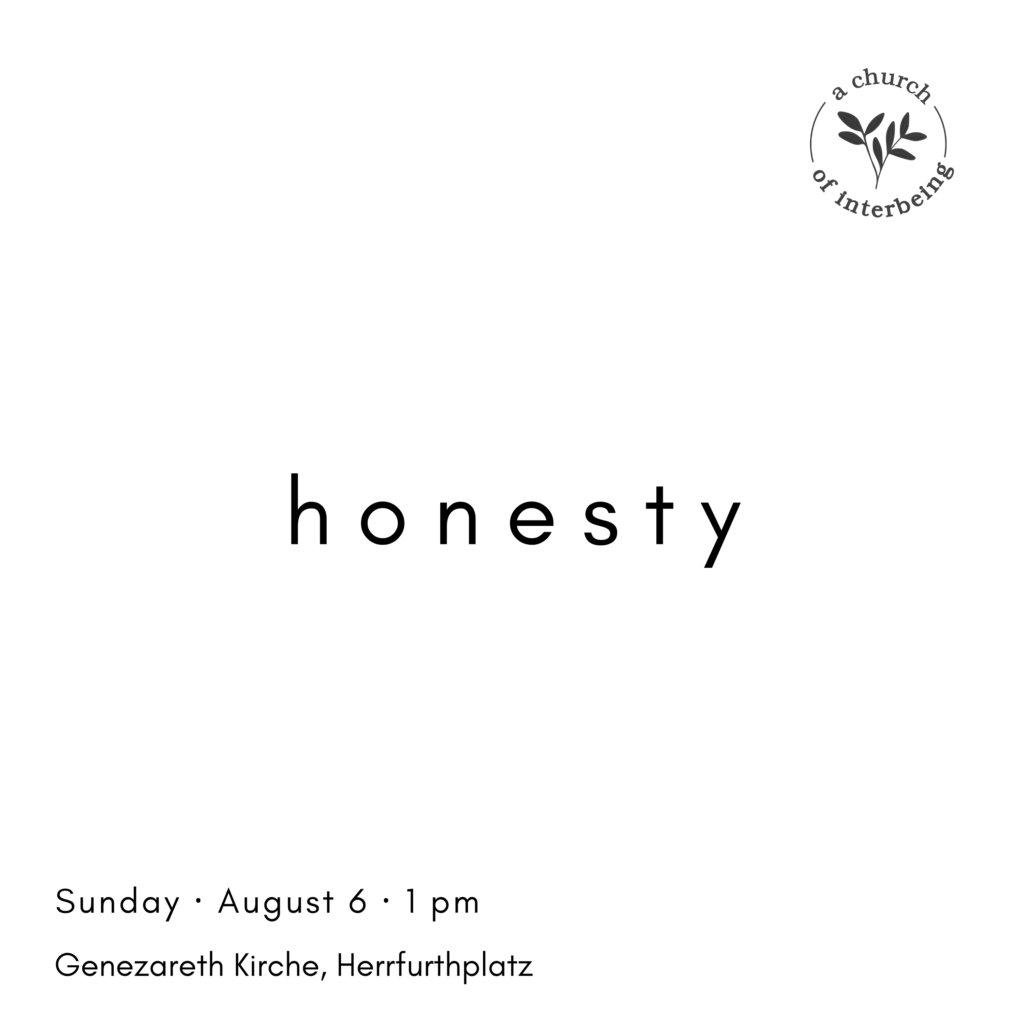 Dear all,
The service this Sunday will be on the theme of honesty.
What is honesty?
Is there an internal move we can make to become more honest with ourselves about something?
If so, what happens when we do this?
What happens if we do this in connection with others?
We'll explore noticing what's true for ourselves in meditation, movement and in dialogue.
The service will be at the Genezarethkirche, 6th of August, 1pm.