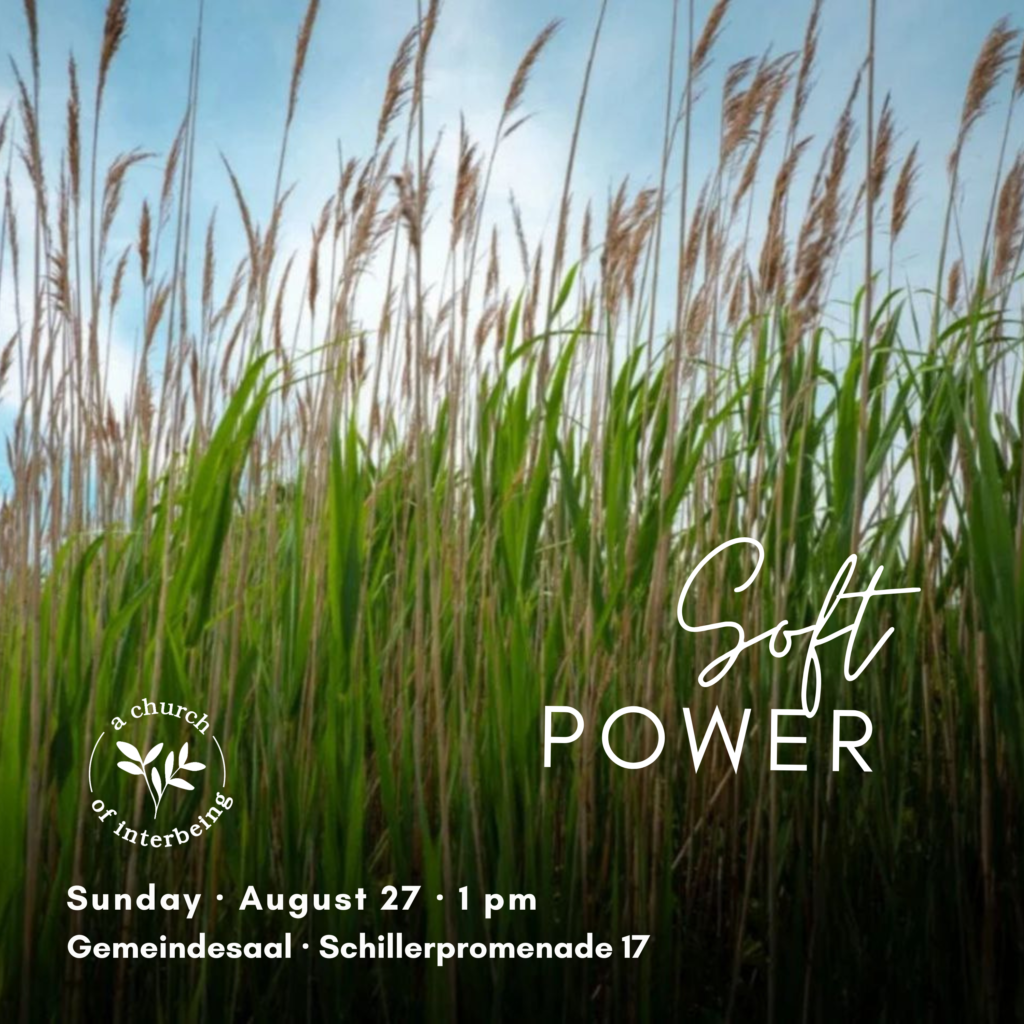 Dear Interbeings,
"Nothing is so strong as gentleness. Nothing so gentle as real strength." — Saint Francis de Sales
Is it possible to cultivate softness within yourself and in relation to the world, without surrendering your own power? Can you avoid hardening in response to force in the world, avoid dishonouring your own power?
Do we wield soft power, or do we yield to it?
Please join us tomorrow as we softly explore these questions through meditation, movement, and dialogue. Please come as you are, and participate as powerfully as you wish.
Sunday the 27th August, 1pm
Gemeindesaal, Schillerpromenade 17
🙏🏼