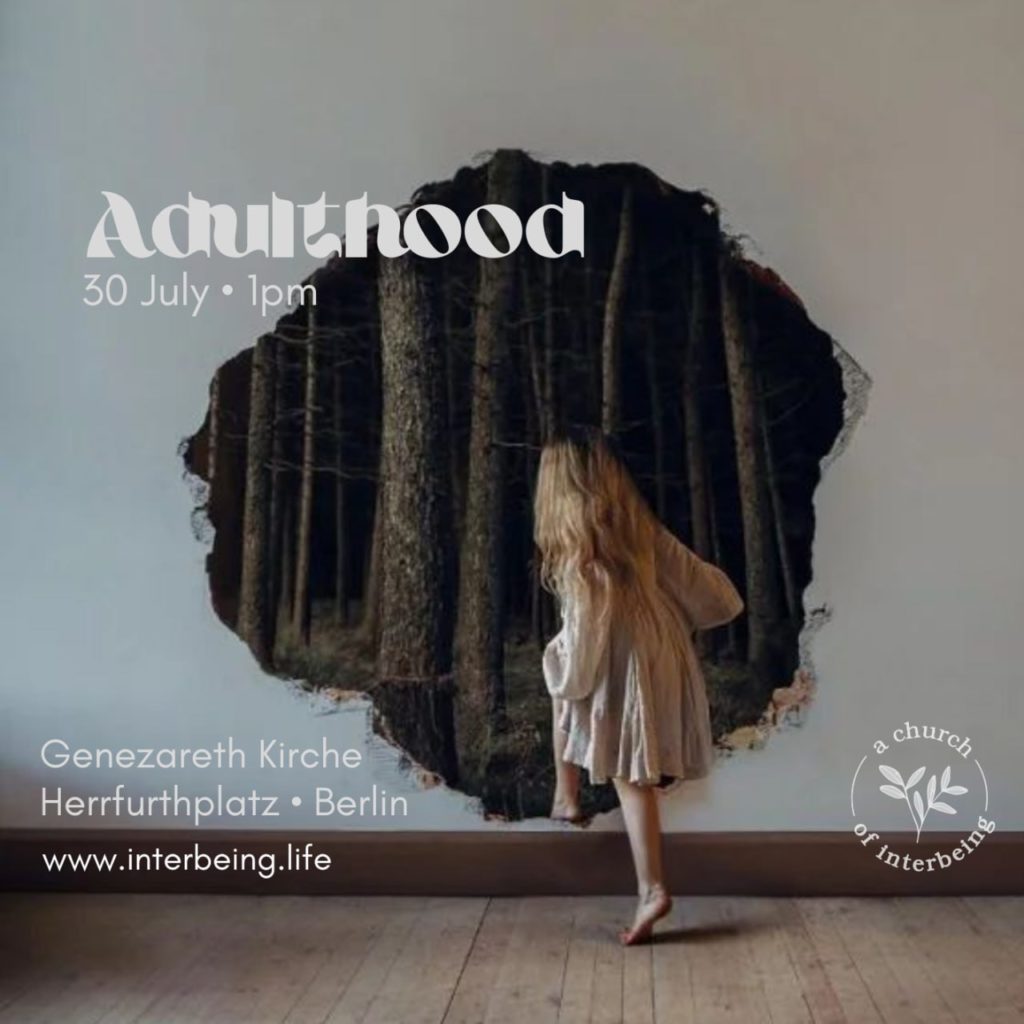 What does it mean to be an adult?
Can it be that we live in an adolescent culture and struggle to grow up?
This Sunday you are invited to explore the two sided coin of Adulthood: freedom giving and constraining at the same time.
We will have a glimpse into traditional cultures and myths for an inspiration, learning to understand the responsibilities, challenges, and experiences associated with maturation into an adult.
Come to contemplate, sense with your body and commune with others.
Genezarath Kirche, Herffurthplatz
Please, arrive punctually. Service starts as 13:00.
The service is free. Donations are highly appreciated to support the costs.
Looking forward to interbeing with you!