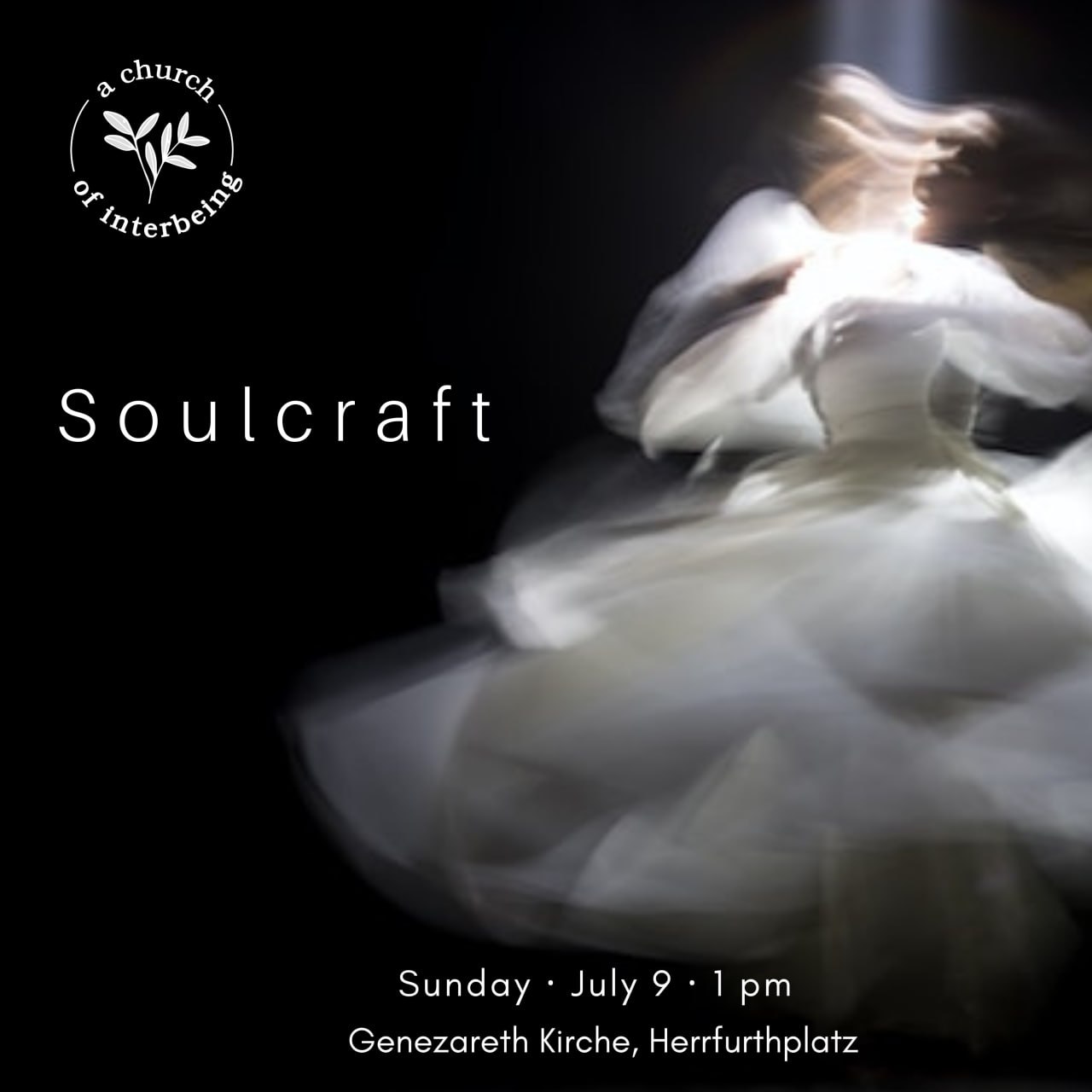 Have you ever been called to descend into the realms of soul?
What is the unique seed at the core of your being?
How can you discover your unique place in the wider earth community?
✨
Discovering our unique ecological niche and crafting our soul, is a life long initiatory process.
Next Sunday we dedicate ourselves to the subject of Soulcraft, as we seek to get in touch with this seed at the core of our being, through meditation, movement, self-inquiry and dialogue.
Please beware that the service offers a particular framing of 'soul' after the depth psychologist Bill Plotkin. You will be invited to explore a certain depth within, which might bring up challenging emotions.
The service is hosted by Carolin, with embodiment by Nele and music by Anna.
Looking forward to seeing you on Sunday at the Genezarethkirche at 1pm!