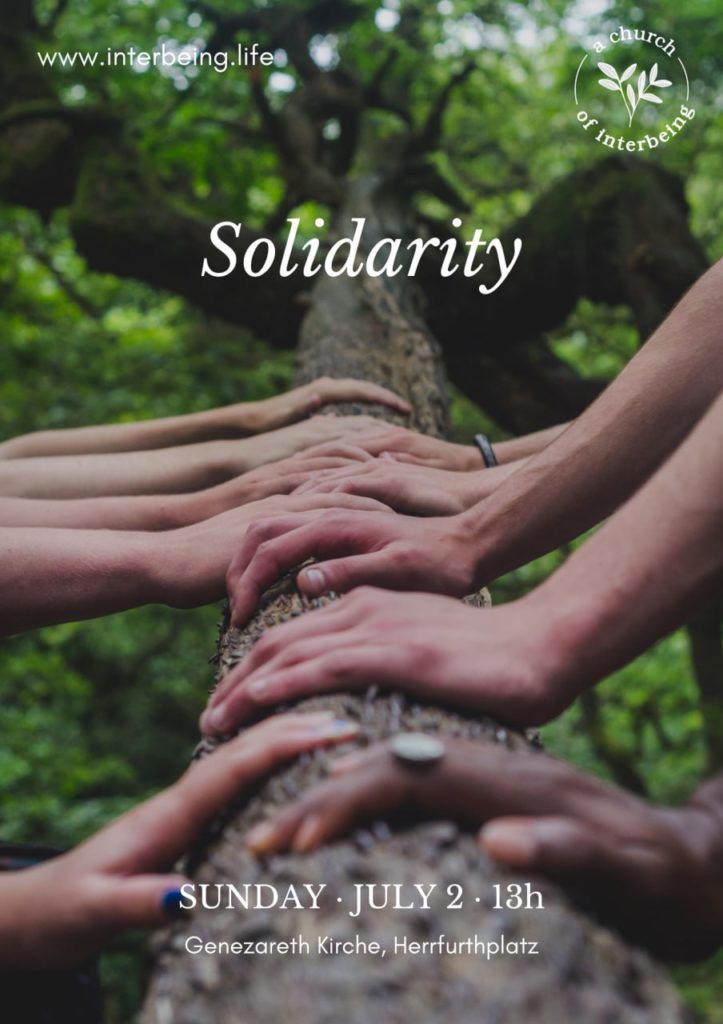 Dear interbeings,
we invite you to a service on the theme of solidarity. It takes place on Sunday the 2nd of July at 13h at the Genezareth Kirche.
How can we cultivate wholesome spaces that foster trust, care and belonging? How can we enable collective mutual support by surfacing our needs and gifts? How can we sustainably weave social fabric and build regenerative communities?
We will explore these and related questions together in meditation, movement, dialogue and song.
See you on Sunday 🌿