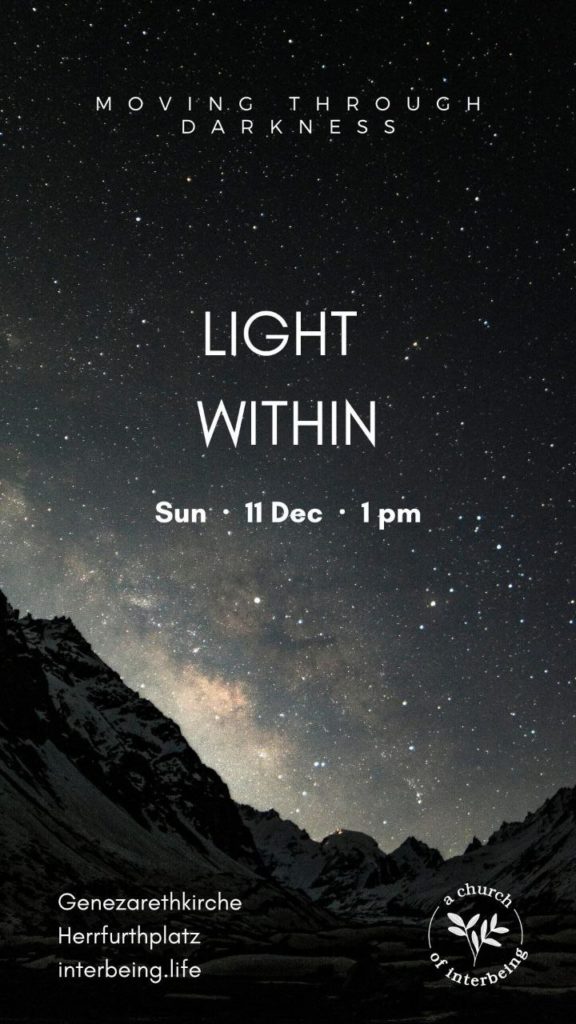 Dear Church of Interbeing Community,
as the Winter Solstice approaches, darkness embraces us in these last weeks of the calendar year.
Let not the diminishing external light influence your Light Within! Join us for the next service this Sunday in the Moving Through Darkness series.
What hides behind the mystery of the Light Within?
How can we align with it?
And what happens when the light gets murky?
Come to explore these questions together in dialogue, contemplation, movement and singing.
Come to (re)spark your Light and to stoke it stronger, discovering action established in radiant being.
We start at 1pm together.
Please, make sure to arrive in time.
✨ bring a friend, and a scarf or blanket!
see you on Sunday! ✨
Host: Vasi