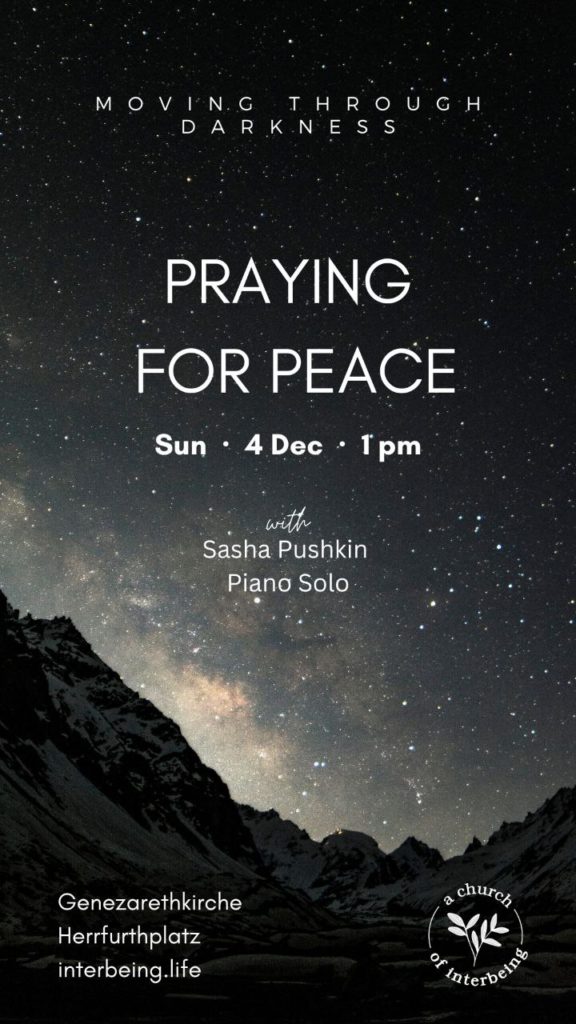 Dear Church of Interbeing Community,
as darkness surrounds us in these last weeks of the year, we want to come together and pray, sink into the depth of that darkness and find ways of collectively moving through challenging times.
Our first event of this ~ moving through darkness ~ series will be dedicated to the Peace we want to see in the world and within ourselves. As the attacks on Kyjw, women's rights, Mother Earth continue, we are incredibly blessed that pianist Sasha Pushkin will offer his music as a prayer this Sunday at the Church. Donations at the service will be sent to Ukrainian families through the solidarity movement of Leave No One Behind (https://ukraine.lnob.net/spenden/).
✨💙 bring a friend, and a scarf or blanket!
see you on Sunday at 1pm ✨
Hosts: Theresa, Lera