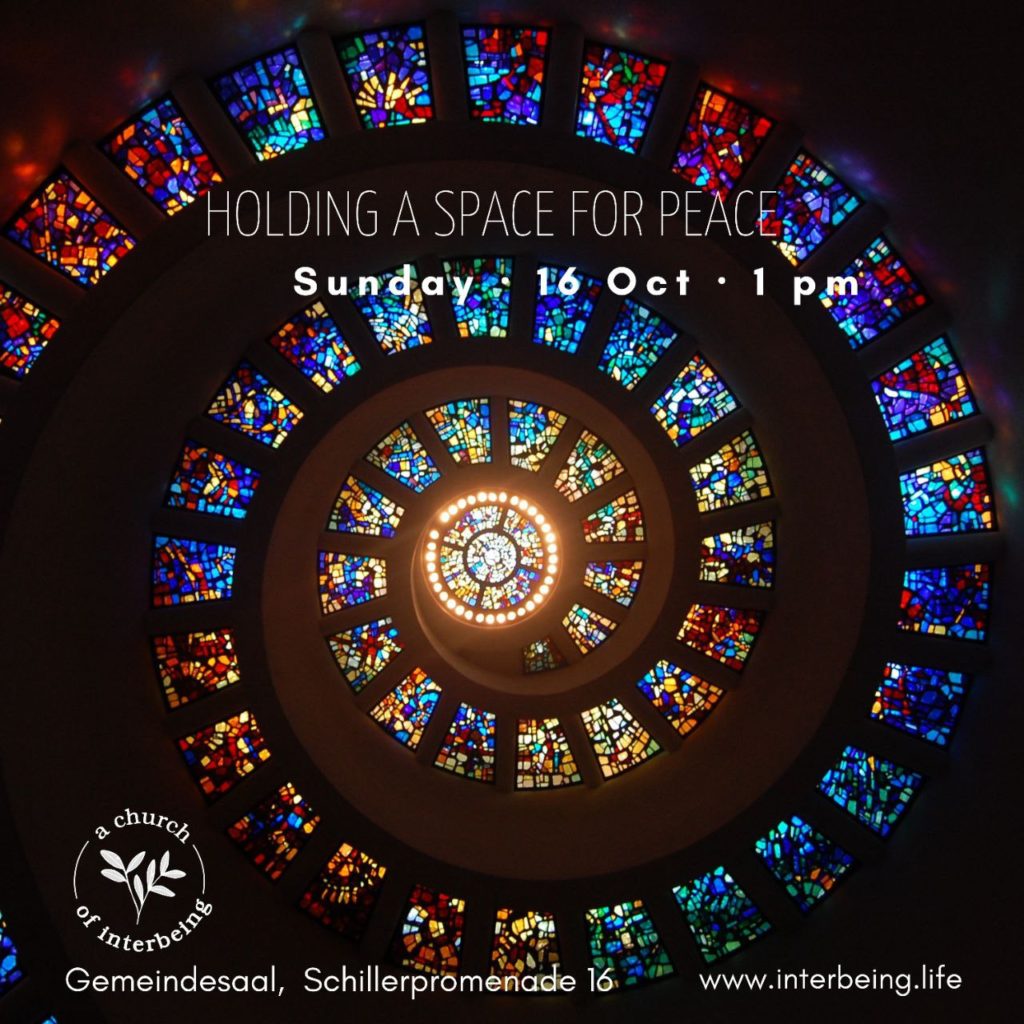 Holding a Space for Peace
This Sunday, Valeria Sabirova will open a space for all of us much needed in a world of escalating conflicts. Since the attacks on Ukraine started in February, Lera saw a need to intensify her own peace practice.
Some of the questions accompanying her every day were: Do we feel in Power to create the world that we have been dreaming of? What is that Power? How can we connect to it?
Let's come together to explore how we can strengthen our ability to nourish what we wish to blossom.
The ability to hold that space as individuals, as a community and as a whole feels important these days 🌀
Please note: we will gather in the parish hall not far from the church as there is another event running all weekend.
See you 💙
16 Oct. 1 pm
at the Gemeindesaal
Schillerpromenade 16
Host: Lera