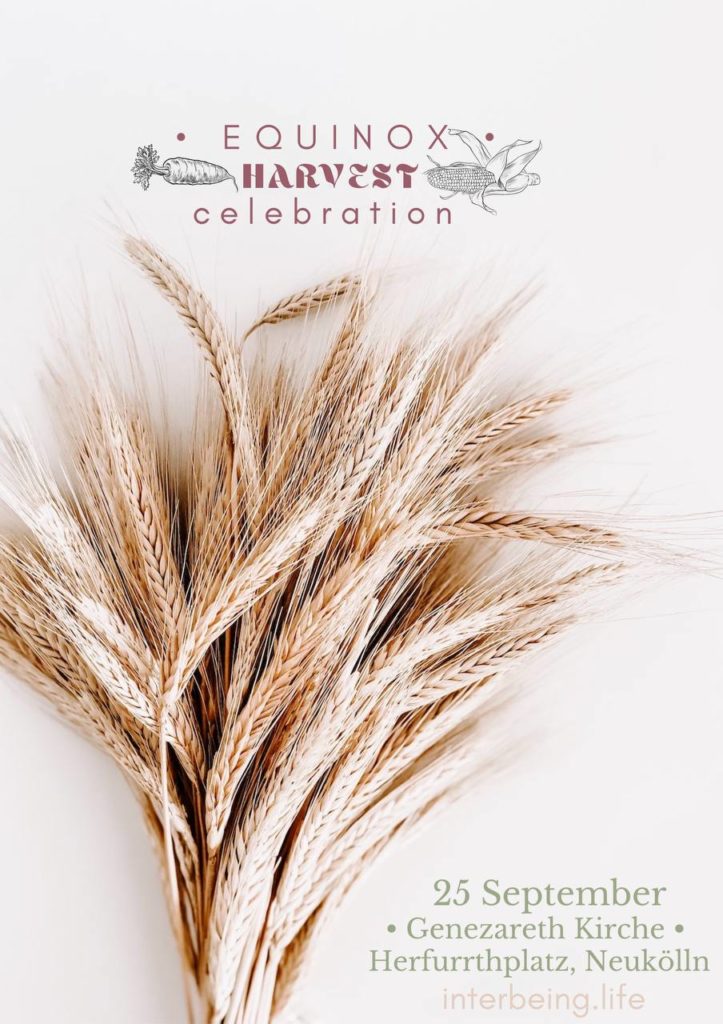 Dear Interbeings,
day is equalising night today and it is a great occasion to wish you a happy (and balanced) transition into Autumn and the colder season of the year.
We want to mark this Equinox by honouring the passing summer season and are calling you to join upcoming Sunday service on the topic of •Harvest Celebration•.
If you want to touch up memories from the summer, collect highlights and harvest the most precious fruits of it in community, you are warmly invited to join us!
There will be a guided meditative journey, movement, voice improvisation, dialogue and sharing of food.
See you on Sunday!
🍇🌾🌰🥜🌽
Host: Vasi